Graduate of the Telephonic Diabetes Education and Support Program© thanks his Diabetes Educator!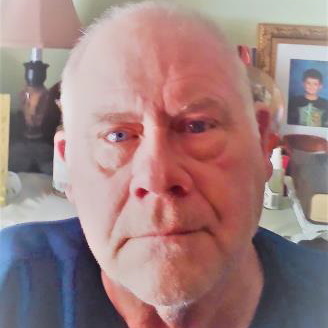 MMEHT member, Brian Lawrence, a 78 year old retired law enforcement agent, is thrilled to have this opportunity to give accolades to his diabetes educator, Cheryl Carrol, RN from the Millinocket Diabetes Program! He believed that being accountable to his educator, made him take a hard look at what he was (or wasn't doing) to help stop the complications that could arise if he didn't take control of his diabetes.
Brian said the major motivator to enroll in TDES© was based on family history of diabetes. He knows firsthand the severity of the consequences if you do not take the diagnosis of diabetes seriously. He also is extremely grateful for the copayment waiver of his diabetes medications and supplies.
Brian participated in all 3 program for TDES© and wishes there was another one. He added he feels confident he is controlling his diabetes thanks to the education and guidance he received from his diabetes educator and thanks the TDES© program for the opportunity.
When asked what changes have occurred since participating in TDES©, Brian said he exercises more, drinks more fluids, (besides coffee), and he was able to meet with a physical therapist who showed him how to exercise effectively with rubber bands. Without Cheryl's guidance, that would not have happened. He continues to watch his diet, and admitted he is eating on a more consistent basis vs. before he would skip meals.
If Brian could add one thing it would be - "This Program Works!" It makes you aware of what is happening with you and teaches you about your habits in a very positive way! He also wishes more companies offered the TDES© program and once they see how the members of their health plan with diabetes are working hard to stay healthy including taking control of their diabetes, perhaps copayments for medications and supplies could be lowered. That would be huge motivator for diabetics to take care of themselves.